We will customize or create a new website or an online store that will boost sales of your products and services online.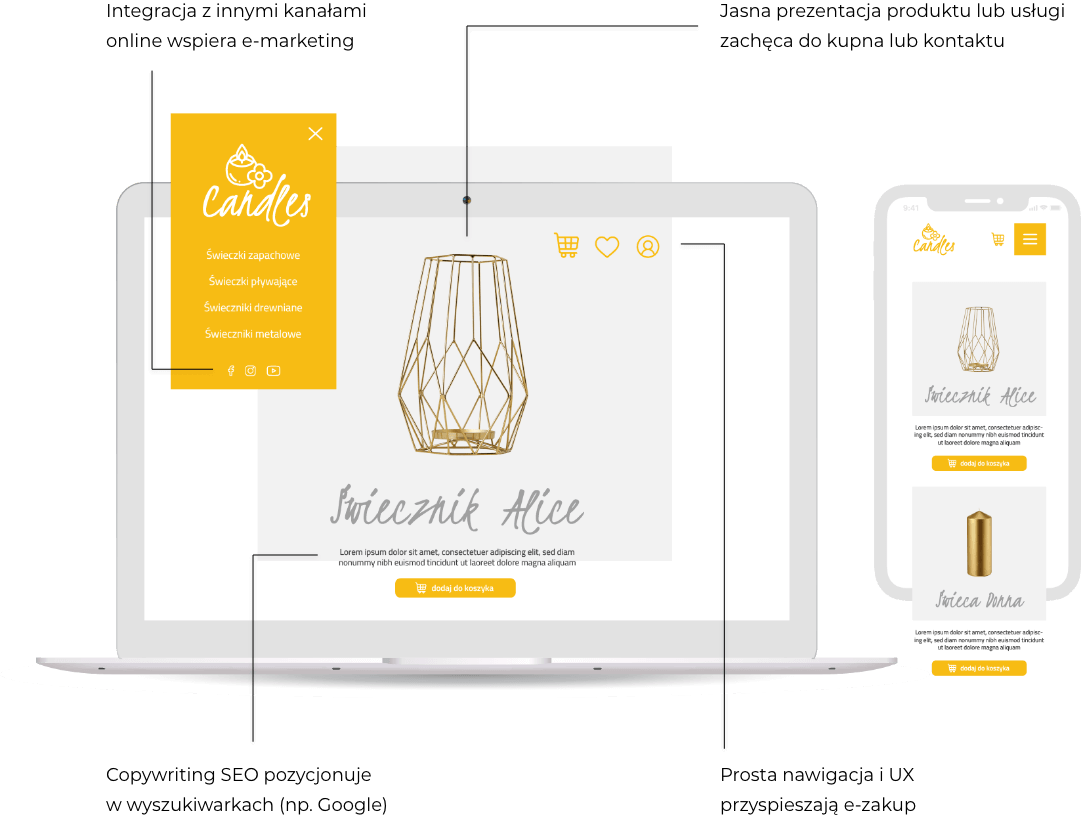 A good investment in your online brand image.
We will increase the business effectiveness of your website through integration with other channels, improved navigation and site clarity (UI/UX).
WEBSITE, ONLINE STORE - WHAT DO YOU GET?
UI/UX compatible web design
materials in any format - graphics, gifs, animations, videos, 3D visualizations etc
LET US KNOW WHAT YOU NEED
We would be happy to customize our offer to meet your needs.
We answer phone calls from Monday to Friday
8 am - 4 pm everyday
+48 608 068 933
ZOBACZ POZOSTAŁE PRODUKTY, KTÓRE SPRZEDAJĄ!
GET TO KNOW SMSKONTAKT, WHICH SENDS COMPANY ALERTS TO EMPLOYEES!